Best place to find additive manufacturing equipment for beginners and professionals. Compare great value prices or get quotes now.
Filter
Showing 1–30 of 284 results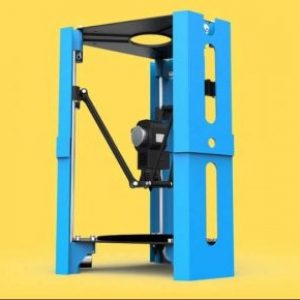 PROS:
Affordable;Assembled
A great choice for those wanting to try 3D printing for fun
Supports multiple materials
Allows the use of open source slicing apps
CONS:
Not very accurate and precise
Non-heated bed
Open frame design
Weak motors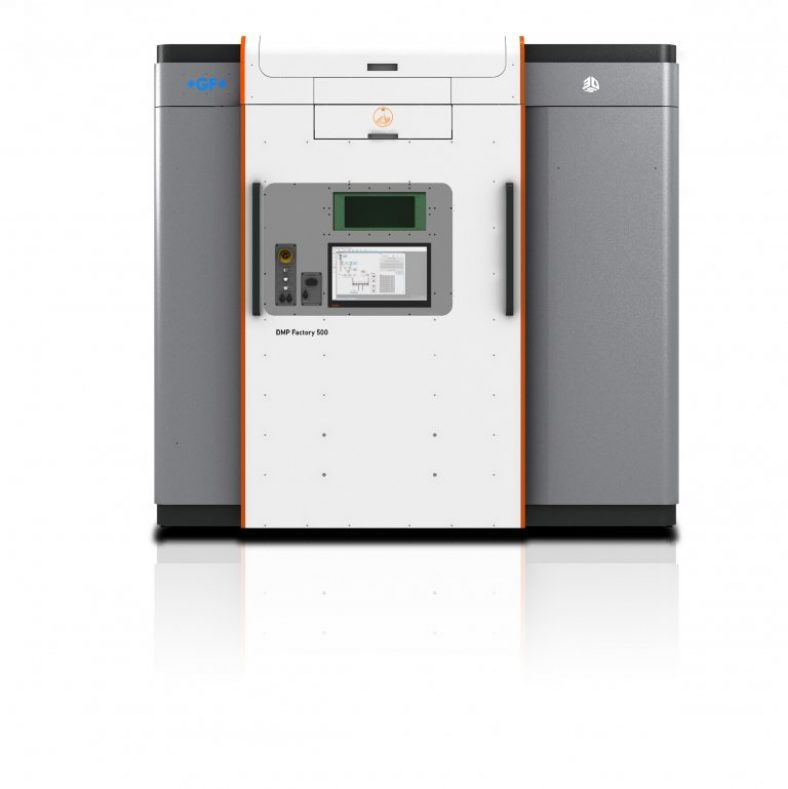 PROS:
Modularity for a Scalable Factory Solution.
Uniform, Repeatable Quality
Metal 3D Printing with Lower Part Costs
High Productivity
Seamless Large Parts
CONS:
Cost may be an issue for most of the people willing to buy this 3D printer.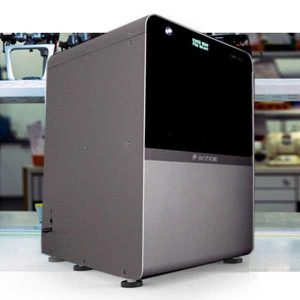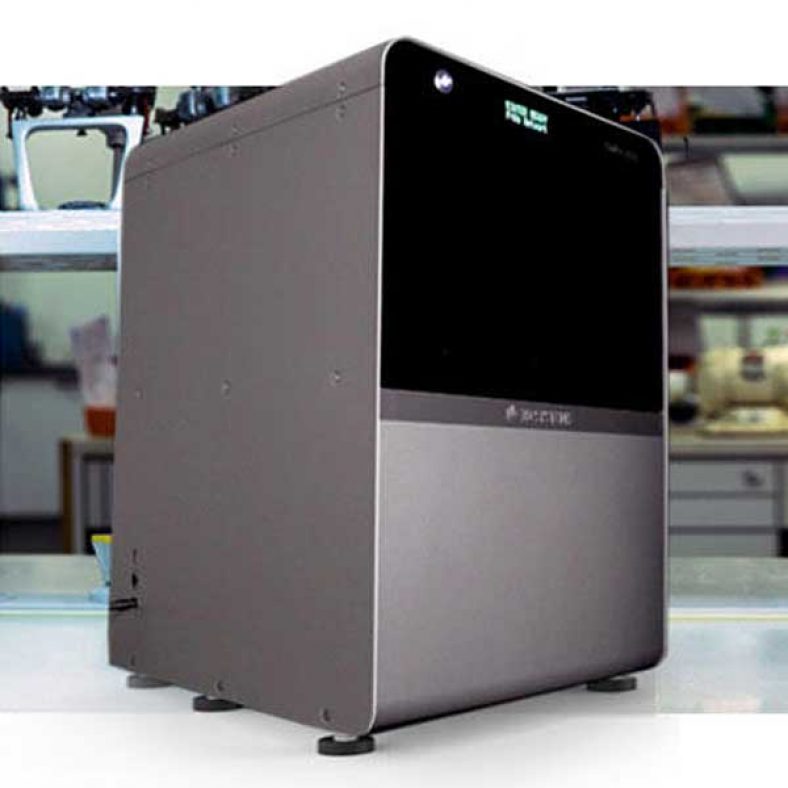 PROS:
Fab Pro 1000 can produce parts in hours, which other printers take days to produce.
The materials that you can print using Fab Pro 1000 are a very wide range.
From start to finish the print process is very simple.;3D Sprint, the slicing software of this printer is very helpful and user-friendly when in use.
According to the claims made by its company, Fab Pro 1000 produces parts at a 22% lower cost.
The post-processing of this printer is very easy.
CONS:
Overall operating the printer could be a little bit difficult if the setup hasn't been done properly.
There are reviews available online in which users complain about how complex is Fab Pro 1000 until the first successful printing.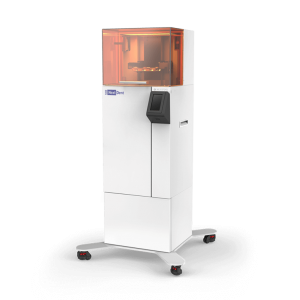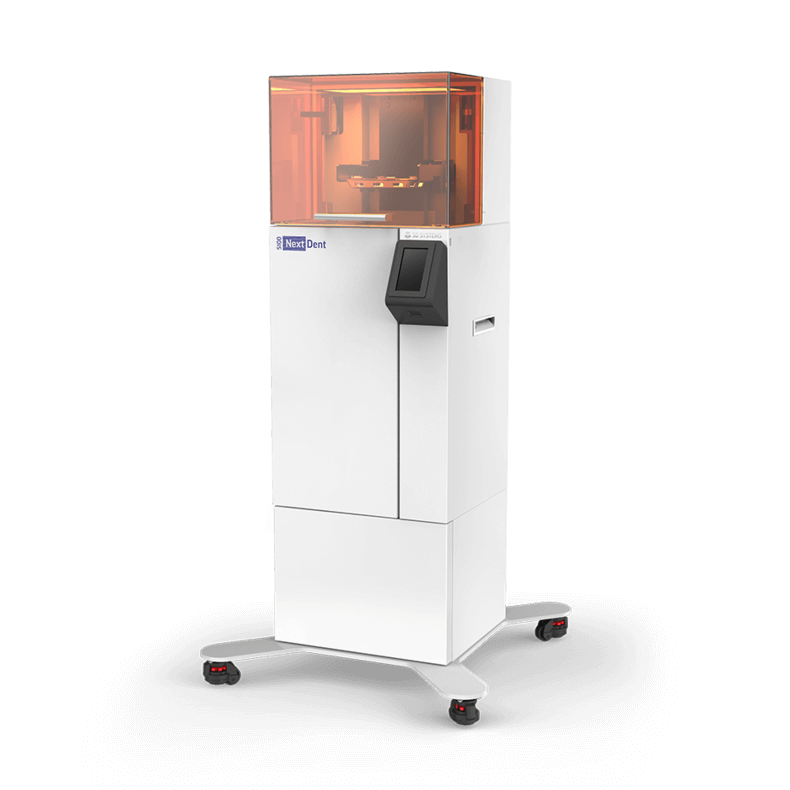 PROS:
Easy to operate
Highly accurate and precise parts
Affordable
Compatible with almost 30 different resins
4 times faster than its competitors
CONS:
Small build space
Closed material system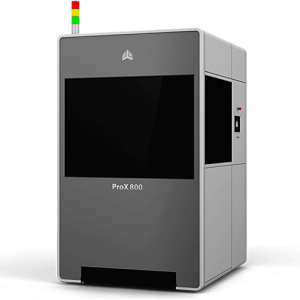 PROS:
Easy changing of materials.
Single source solution.
Ease of use because of integration.
Good quality parts and functional prototypes
Integrated management system.
Large-scale application of parts and functional prototypes.
CONS:
The cost of this printer is something not everyone can afford. So, one needs to see a long-term future in the 3D printing industry before buying this printer.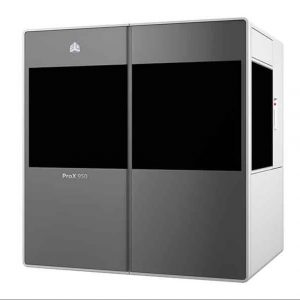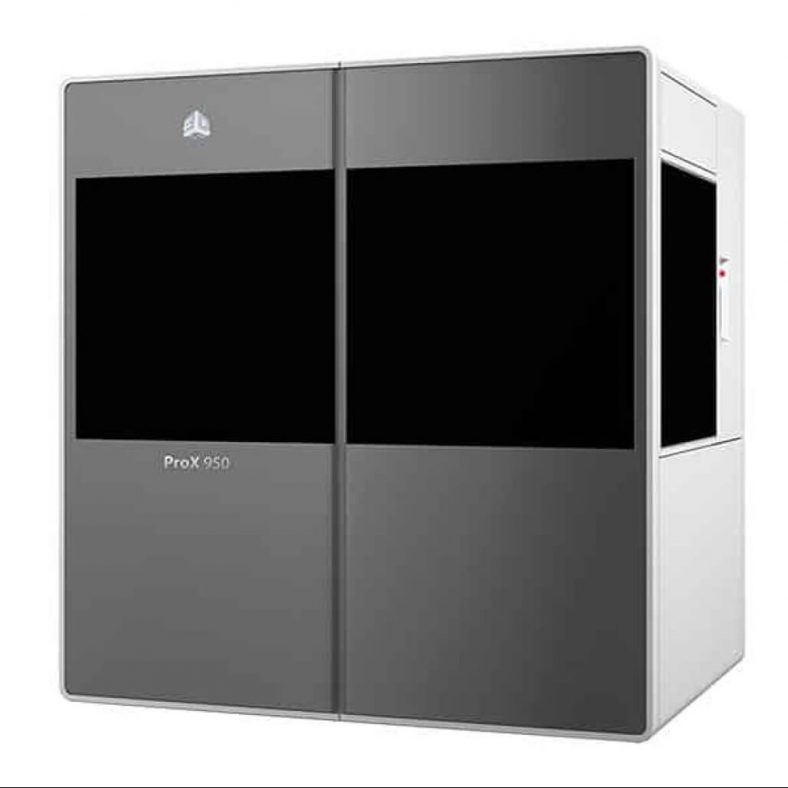 PROS:
Huge build volume.
High-quality parts and functional prototypes.
Great print speed.
CONS:
The cost of printing per part is greater.
Resins are expensive.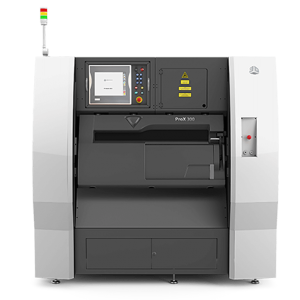 PROS:
Big build volume
High accuracy of parts and functional prototypes
Cleaner and safer printing environments
Integrated solution for manufacturing parts and functional prototypes
Builds objects that can be used in various industries
Conformal Cooling
Large tool inserts
CONS:
By mentioning the features of this printer in a little more detail would have done tons of good in explaining the printer, rather than just plainly stating the claims
The printer is very expensive and is hardly affordable for someone who runs a small business
The overall printing cost per part on this printer, when compared with other printers in the same price range but built on a different technology is higher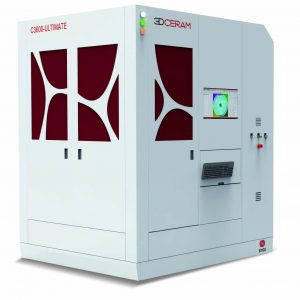 C3600 Ultimate is an industrial-grade 3D printer based on the Stereolithography technique of 3D printing which comes with a free link support technology at a reduced price per part is available on there.
PROS:
Bigger build volume.
Reduced cleaning time.
Good speed.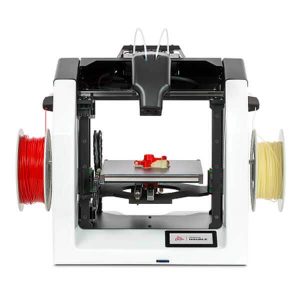 PROS:
Enclosed print chamber.
Material flow control system.
Enclosure.
Open material base.
Dual swappable hotends.
Autocalibration.
Water-soluble support.
CONS:
Clogging and oozing are the two main problems reported with the printer.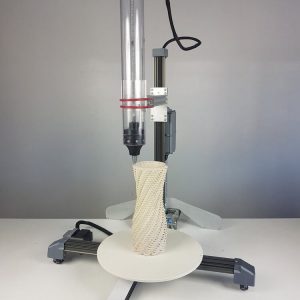 PROS:
Real clay in use.
Direct extrusion of raw material.
CONS:
The cost of the printer might be an issue for some people.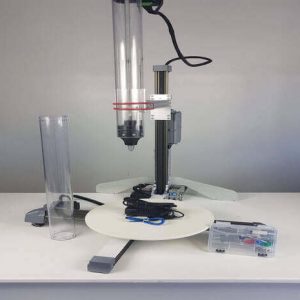 PROS:
The printer has an open design, so there is a lesser issue while post-processing.
The company uses real clay in making and also offers factory-made clay for you to use.
CONS:
The printer is a little on the expensive side.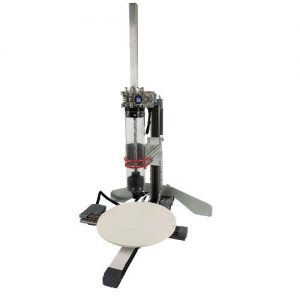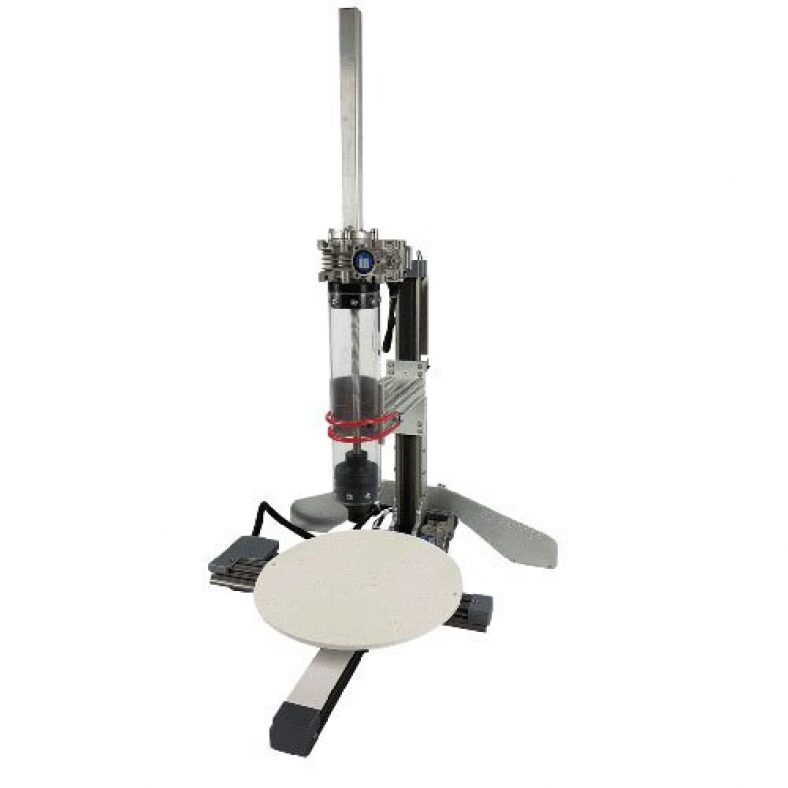 PROS:
Cooling a part or prototype that is printed using this printer won't be much of a problem because of its open design.
Post-processing of parts and functional prototypes will be easier.
CONS:
Because of open design, temperature generation is a big issue. And it may lead to higher print times.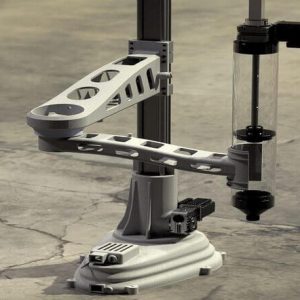 PROS:
Open design.
Post-processing is easy.
CONS:
Temperature generation is an issue.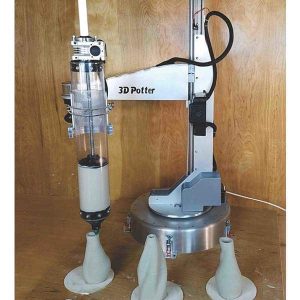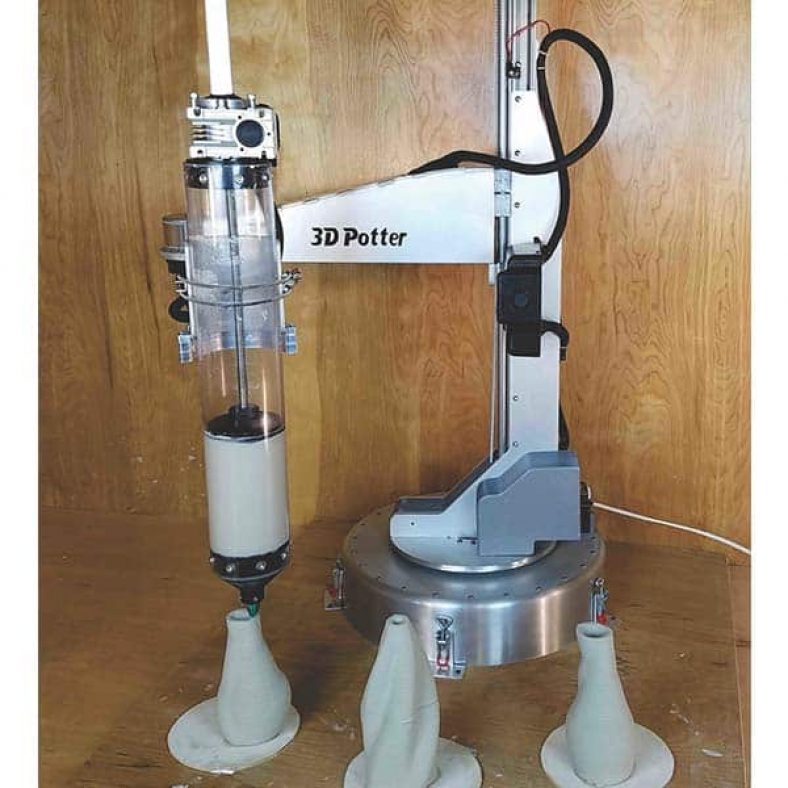 PROS:
Scara V4 has an open design, so there is a lesser issue while post-processing.
The company uses real clay in making and also offers it to its customers. This is a factory-made clay for you to use so that increases the overall quality of parts and prototypes manufactured by it.
CONS:
The printer is a little on the expensive side. So, if you are a small business owner you may not find it as affordable as you may other printers.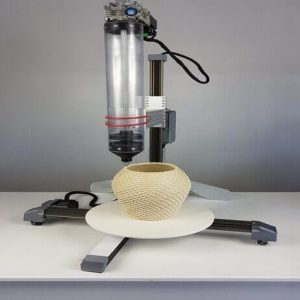 PROS:
The cooling of the printer won't be much of a problem.
Post-processing of parts and functional prototypes will be easier.
CONS:
Because of open design, temperature generation is a big issue.
Print time is more than that taken by a printer with an enclosed design.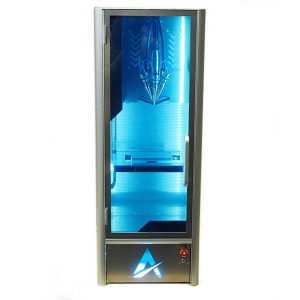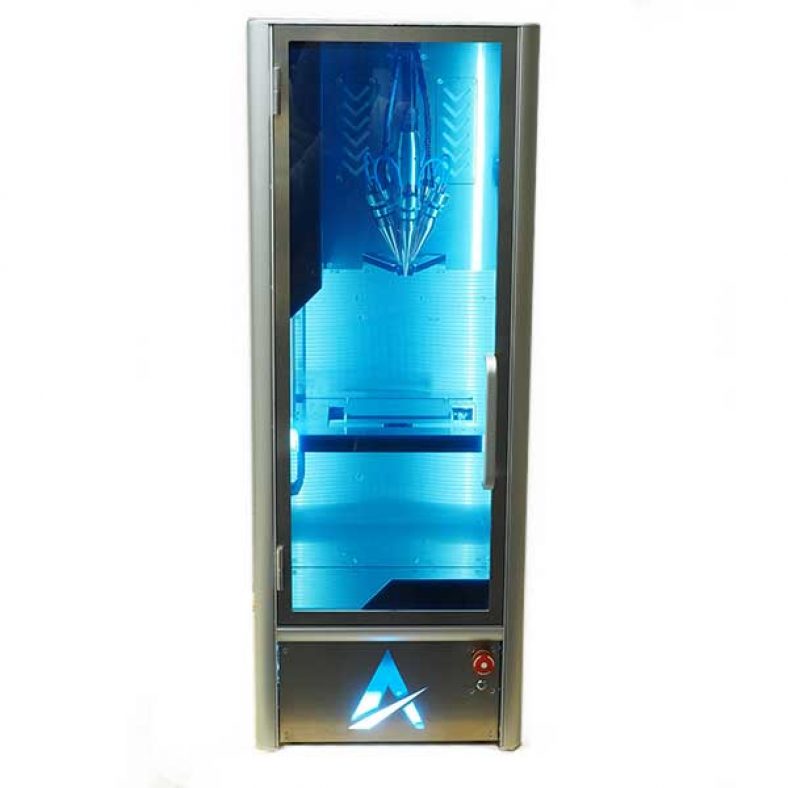 PROS:
By displaying complete information about the technology, the company has given the complete idea to its users to compare with other technologies out in the market.
You can print with powder as well as with wire using Additec uPrinter.
The company gives you an option to customize your printer to your needs, in terms of an upgrade.
CONS:
There are not many pictures of parts or functional prototypes that are manufactured using this printer.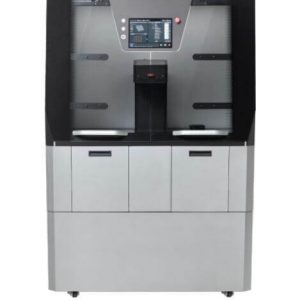 PROS:
You can produce large components.
Quickly switch materials.
You can custom your needs.
The machine has increased efficiency.
CONS:
For those who haven't used DLP printing technology, the cost of this printer may seem very high.
PROS:
The printer has an open platform.
Its price is affordable.
Afinia H480 is a good entry-level DIY printer.
This printer is portable and relatively lightweight.
CONS:
Printing with this printer requires patience.
IT has a smaller build area compared to the price at which it comes.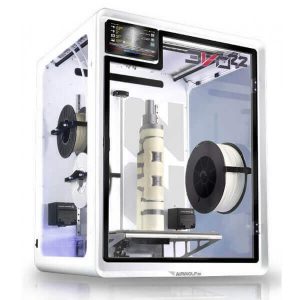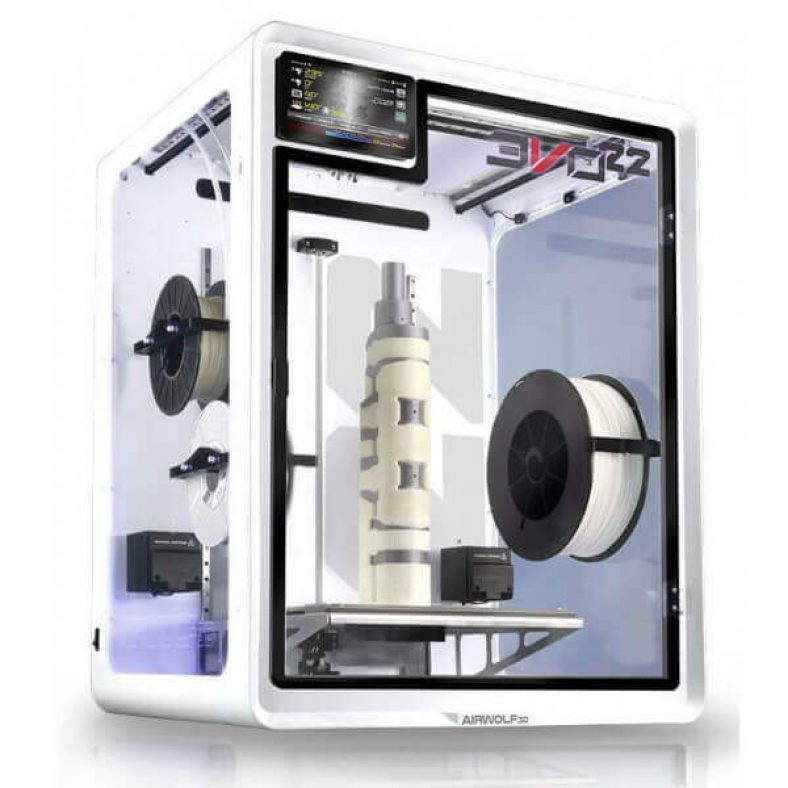 PROS:
Matrix touchscreen.
Air cleaning system.
Thermal management.
Build size.
Multi-material printing.
Water solubility support compatible.
Auto-leveling.
CONS:
Weight of the printer.
The exclusivity of the software.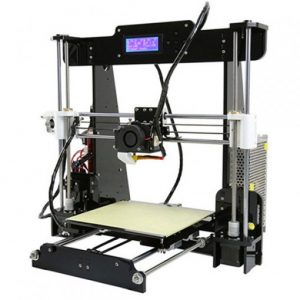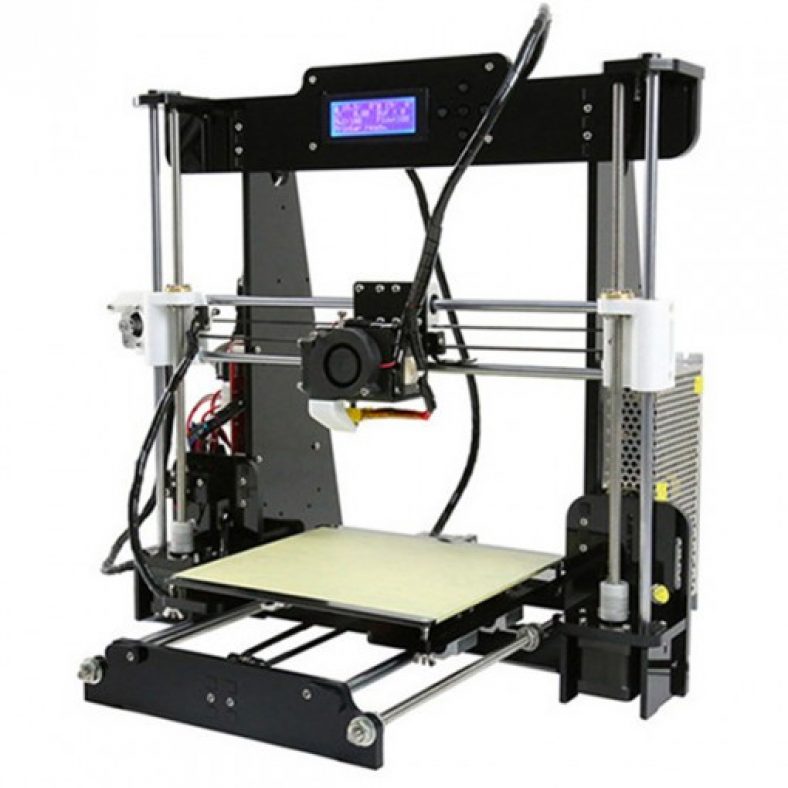 PROS:
Anet A8 makes up for a very affordable 3D printer kit.
It is a capable 3D printer if compared with other 3D printers in the same price range.
You can modify Anet A8 in the future.
There are many enhancements available with Anet A8 in the future.
The printer can provide you a great learning experience about FDM 3D printing.
CONS:
The assembly instructions of this printer lack luster.
The user interface of this printer is not as smooth as others.
Manual calibration is something that can be a pain.
The printer is not aesthetically pleasing.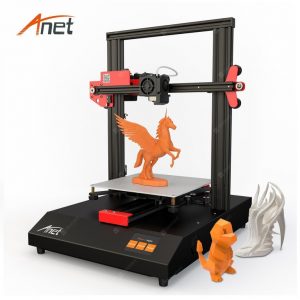 PROS:
Automatic bed leveling frees you from time-consuming and labor-intensive leveling tasks.
Power outage recovery lets you resume printing and recover from exactly where it left off. No worries about unexpected power outages.
Automatic filament assignment permits you to automatically load and unload the filament with just a click.
An all-metal frame is built to last with high strength aluminum frame. Enclosed metal unibody design enables a more stable and rigid structure with compact size.
CONS:
The print quality of Anet ET4 is not reported up to the mark and can be a lot better considering the price range at which it is offered in the market.
The printer's open body is a little bit of an issue when it comes to 3D printing with filaments that require it to withstand higher temperatures.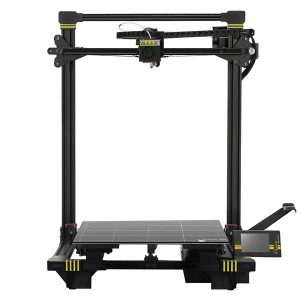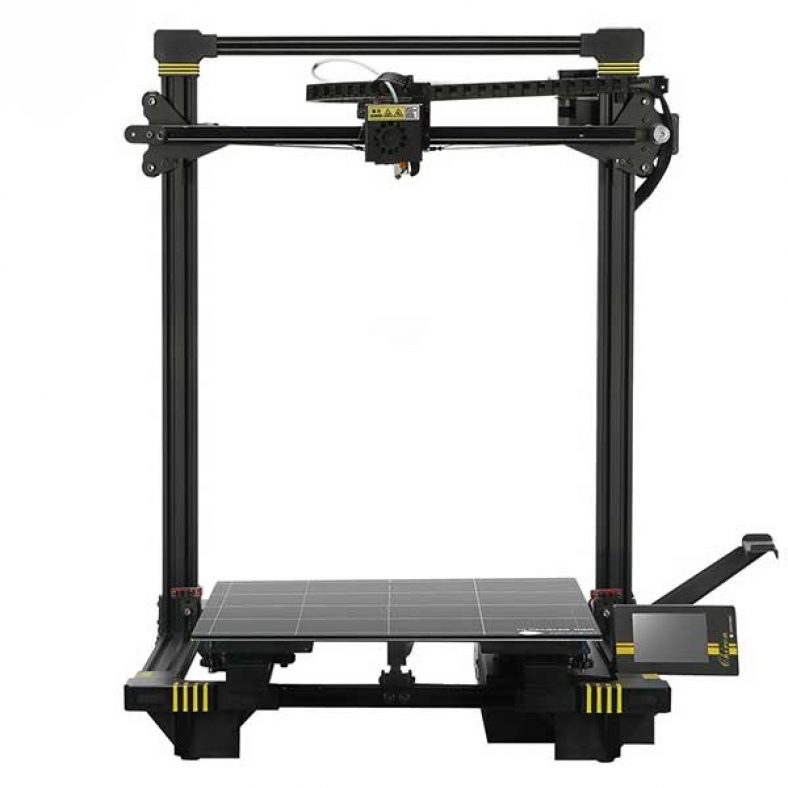 PROS:
Overall, the cabling and general appearance of this printer are neat and tidy. There is a drag chain housing that consists of a thermistor, temperature probe, both fans and leveling probe cables, all these things are organized and the only projection from the hot end being the PTFE filament guide tube
The Anycubic Chiron brings particular delight with its large build area of 400 x 400 x 450mm
CONS:
Notable is the fact that while unwinding this printer there are reports of screw falling out will the tapes that you try to remove to unwrap the printer
This printer does not give you the best start, considering the included quality control card has a huge "Pass" stamp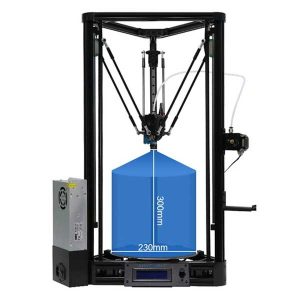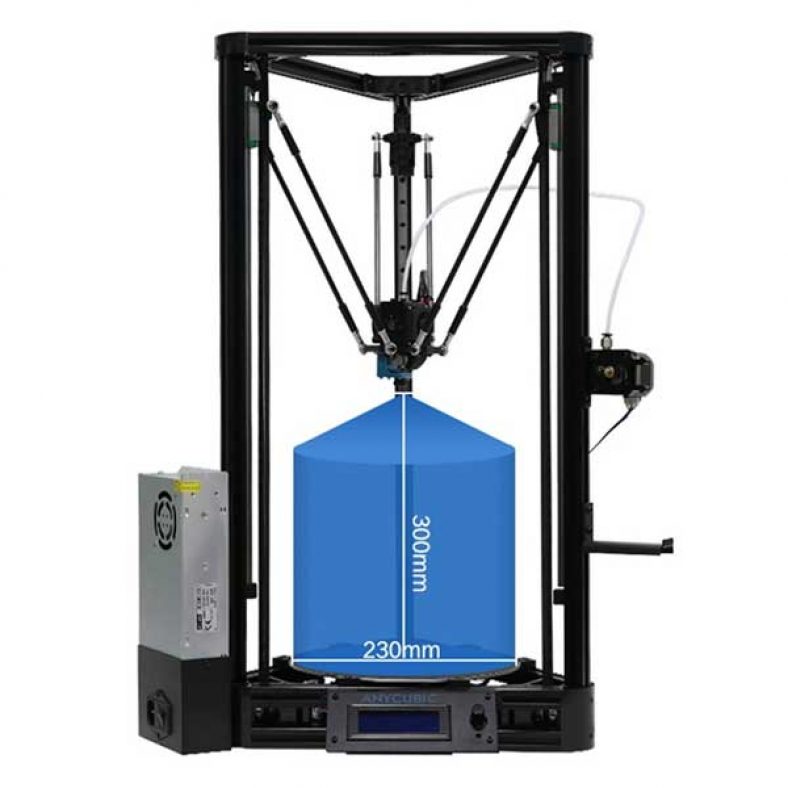 PROS:
The print quality is amazing
Works great with PLA
Affordable
Great customer support
Various upgrades available
CONS:
It's difficult to level the bed
No automatic leveling
No wifi support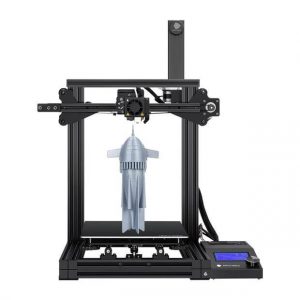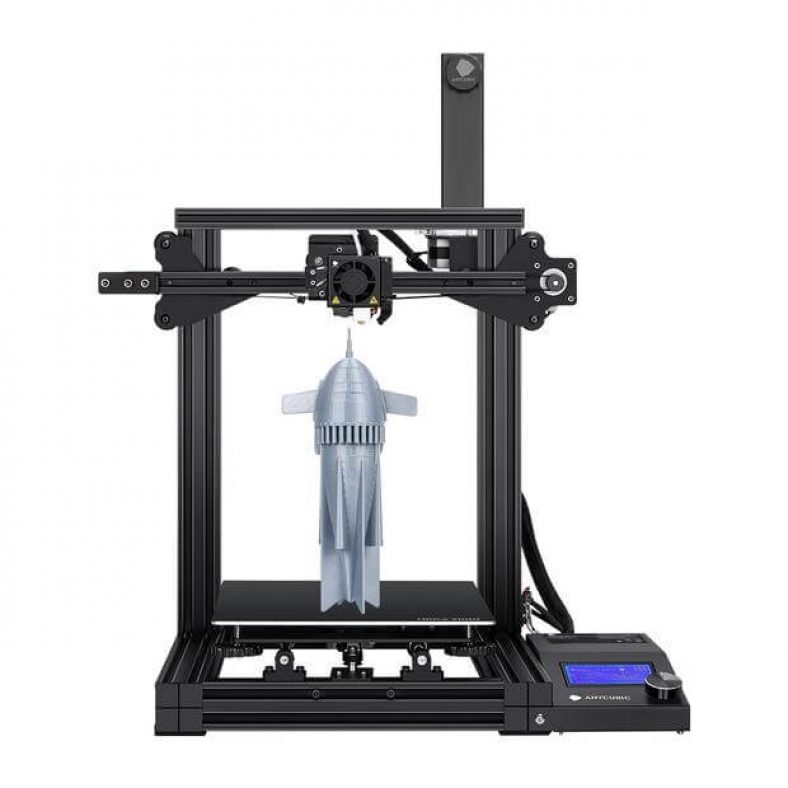 PROS:
Highly affordable
Easy to work with and setup
The reliable 3D printer at a cheaper cost
High-quality prints
Easy to level the 3D printer
Compatible with third-party filament
CONS:
The firmware is a little confusing
Non-heated bed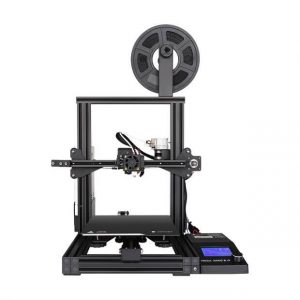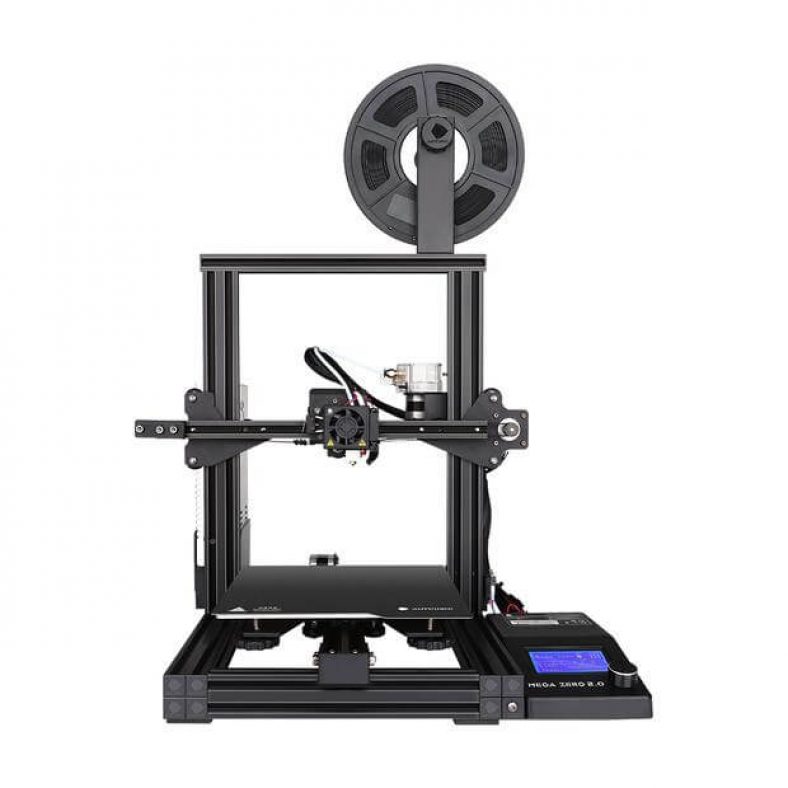 PROS:
Fast heating bed speeds up the entire printing process.
Large leveling knobs for a better user experience.
Large build volume.
Metal frame for stability.
Resume from the power outage.
Double Gear Extrusion.
Quick Assembly.
Magnetic printing bed.
CONS:
Open body meaning temperature maintenance would be a problem.
Safety issues while printing from home.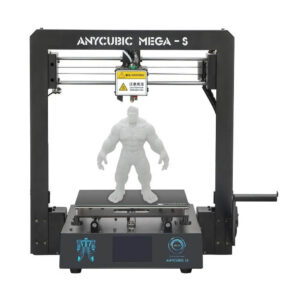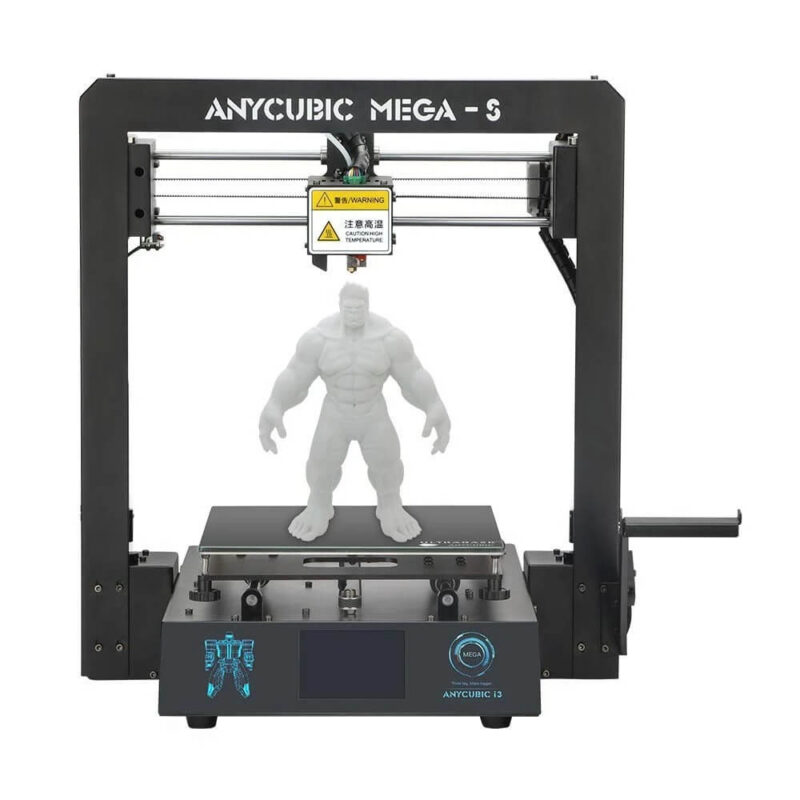 PROS:
Delivers good print results.
Quick to assemble, no previous experience needed.
Continued 3D printing even after power interruption.
The print bed heats up quickly.
Low error rate.
Relatively fast print speeds.
CONS:
The filament holder's position is unfavorable.
The printer is relatively loud during printing.
Printing with metal PLA is not possible with Mega S.
High power consumption.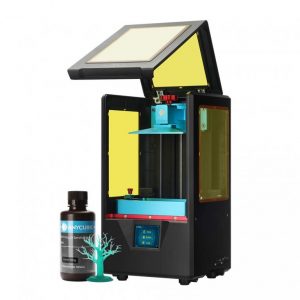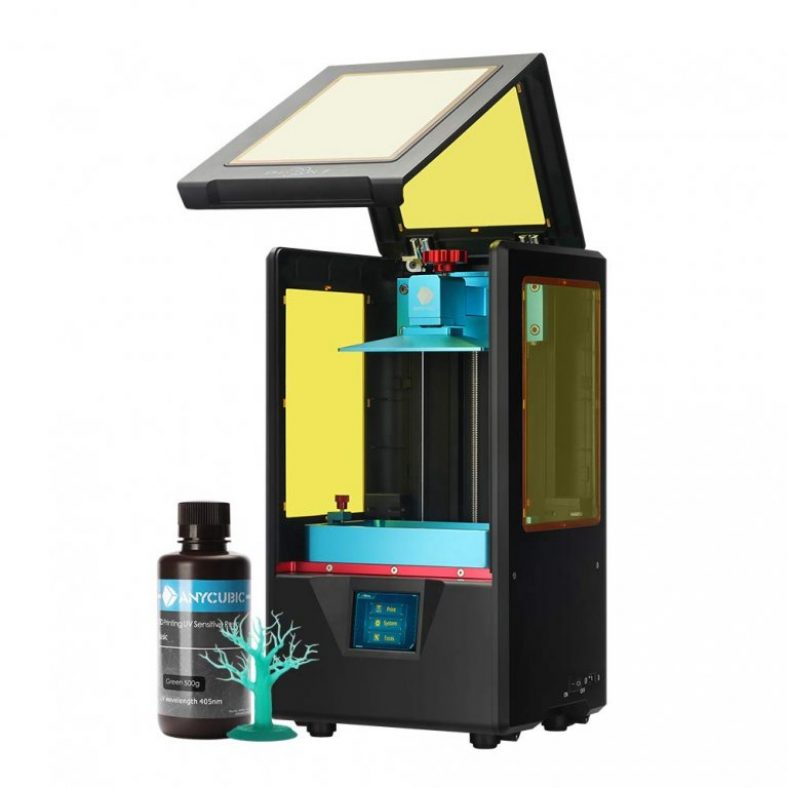 PROS:
Has amazing print quality for the price
It is easy to use and set up
CONS:
Manual bed leveling can be a hassle
The printer has flimsy housing
You cannot connect with this printer using any kind of network/internet connectivity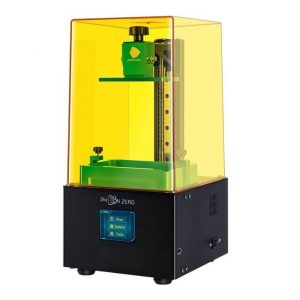 PROS:
Available at a very affordable cost.
Comes with a single screw leveling that decreases human effort like no other.
Low resolution of the printer is covered to a considerable extent with the printer's Anti-aliasing technology.
Low power consumption.
Quick FEP replacement.
Equipped with important tools that are highly useful in the due course of 3D printing.
New slicing software makes possible quick slicing of parts and functional prototypes.
CONS:
Despite the anti-aliasing technology, the printer is only able to provide a resolution of 480 pixels.
Lesser printing materials.
Works only with Windows and mac operating systems.
Leveling of bed becomes a headache as you need to do it every time.
The Z axis lead screw and linear rail setup doesn't give the printer same level of stability as the former versions.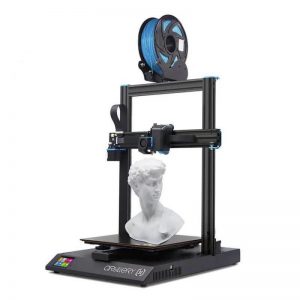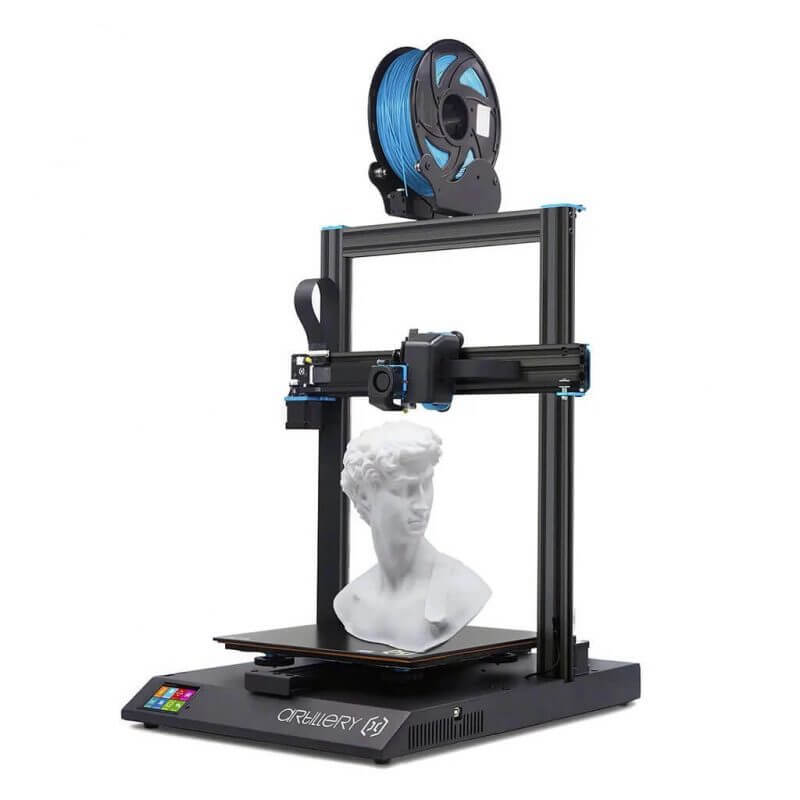 PROS:
Has a neat design.
Is capable of heating extremely fast.
When in operation it does not make much noise.
CONS:
The filament holder of this printer is very frustrating to deal with.
You will have to take care of the delicacy of this printer's wiring.
Sometimes there is even uneven heat dissipation which leads to print failure.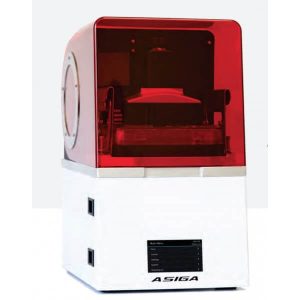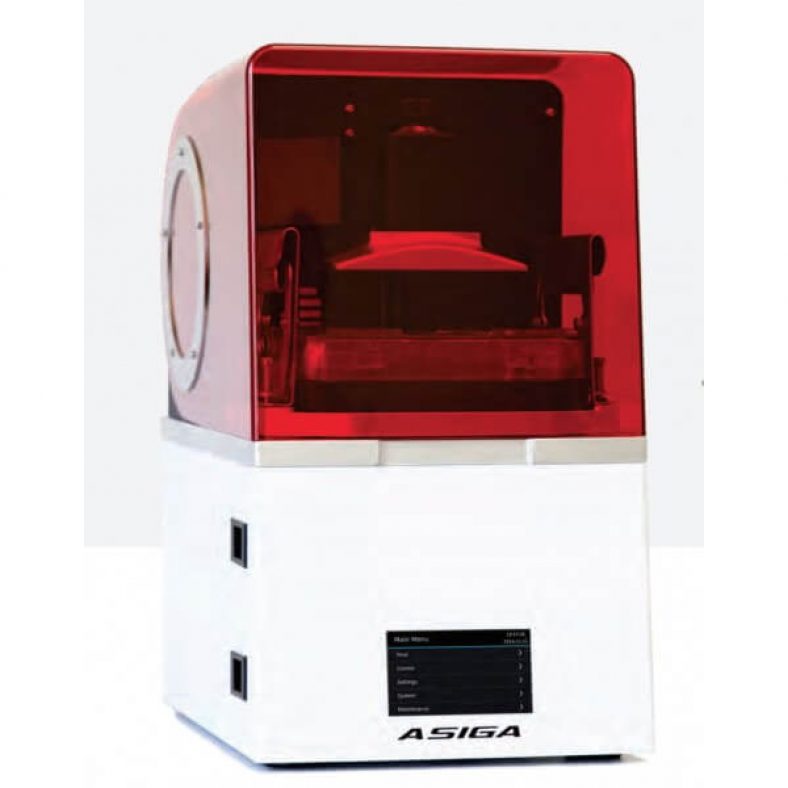 PROS:
Excellent precision in even small manufactured parts.
Parts find application in more than one industry.
Smart positioning system technology.
Open material system allowing you print with more than 380 materials.